Barney Bright Dedication Ceremony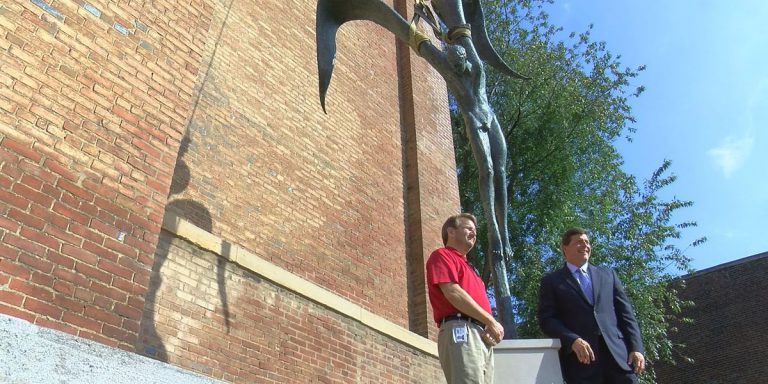 Second Baptist Church
300 E Main Street, New Albany, IN 47150
10:00 AM on October 24,2018
Please join us for the dedication ceremony of the "Winged Man" by Barney Bright at the Second Baptist Church at 10:00 am in the newly renovated Underground Railroad Garden. Check out the WAVE3 coverage on the renovations and installation at the Second Baptist Church.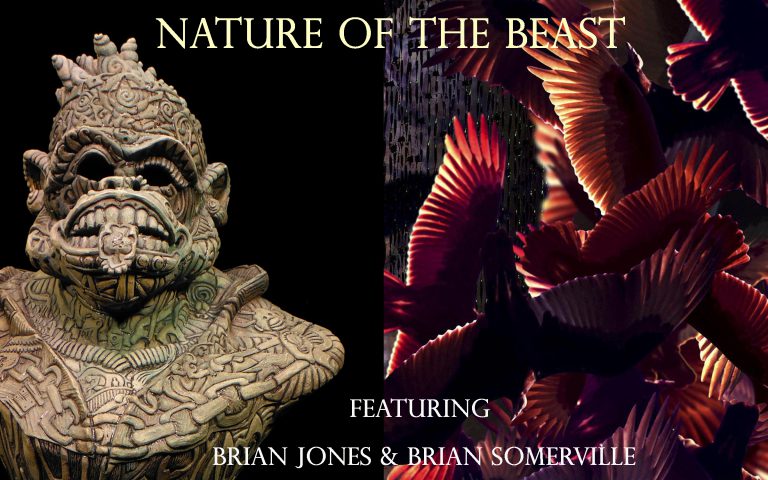 Artist Lecture with Brian Jones and Brian Somerville
Location is at ArtSeed from 5:30 PM – 7:30 PM
October 5th, 2018
Please join us on October 5th at 5:30 pm for a special Artist lecture by our "Nature of the Beast" exhibit artists; Brian H. Jones and Brian Somerville. The lecture will cover information about the artists and their concepts,methods and answer questions you may have for the artists afterwards. We look forward to seeing everyone come out for this fascinating lecture.
Brian H. Jones, retired professor, taught at Indiana University Southeast for thirty six years. He received his Bachelors of Fine Arts from Indiana University Bloomington, and received his Masters of Fine Arts from the University of Cincinnati. Jones has an extensive, international exhibition record; which includes the Biblioteque de France, the University of Louisville Print Archive, and the Utah Museum of Art. He has also participated in over fifteen artist fellowships, and served on many non-profit boards.
Brian Somerville is a sculptor who received his Bachelors of Fine Arts from the University of Evansville, and received his Masters of Fine Arts from Florida Atlantic University. Somerville now works out of his studio in Burns, Tennessee where he creates what he calls his "beasts." "I sculpt beasts." He says, "Layered with humor and personal symbolism, my creatures explore human relationships and the beast within us all." Inspired by his experience in set design and themed construction; Somerville creates these art pieces by sculpting out of solid clay, then hollowing them out, carving intricate details, and adding mixed media additions. Before firing his "beasts," he often spends weeks on the complex carvings. His intention is to "challenge the boundaries of an artistic experience."
The lecture is free and open to the public. For more information and to RSVP contact Julie Schweitzer at julie@artseed.art, call 502-649-3320, or visit our website at www.artseed.art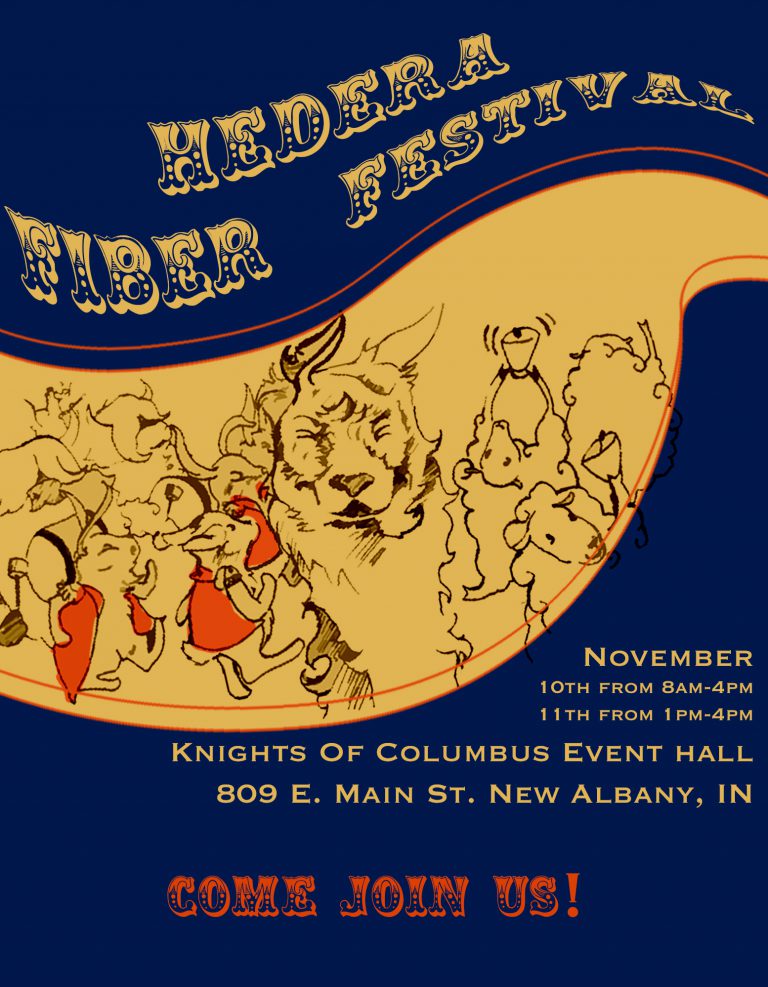 For Immediate Release
Hedera Fibers and Apparel, A local business in Partner with the ArtSeed art gallery on spring, is organizing a festival of local fiber, textile, and craft related businesses as apart of the Quilt and Fiber Biennial.
The Festival will be November the 10th from 8am – 4pm and the 11th from 1pm – 4pm at the Knights of Columbus Event Hall, 809 E. Main Street, New Albany, IN. There will be a fish fry and catering during the event. Applications for Vendors are currently being accepted. For more information about this juried event, please contact Hedera Fibers and Apparel at Hederafibers@mail.com.
Hedera Fiber Festival Application for Entry