Featured Events and Exhibits
ArtSeed at Floyd County Bicentennial Celebration
June 1st
8am — 4pm
Georgetown Optimists Club 8260 SR 64, Georgetown IN 47122
ArtSeed will be representing local artists at the Duncan Station 3rd Annual Whistle Stop Showcase and Floyd County Bicentennial Celebration!

Come to the festival and see work by Kimberly Handy, Carl de Graaf, Bob Hubbuch, Paul Schreck, Floyd Cornett, Brian Somerville , Nature Bath Soaps, Chad Balster, Mary Lou Hess, Dru Pilmer, Susan Moffett, Susan Mackowiak, Marilyn Torre Whitesell, Bonnie Zimmer, Christy Nicolson, Jeff Reinhardt, Kevin Rose Schultz, Wende Cudmore, John Gilkey, and Reb West!. Contact Julie Schweitzer for more information julie@artseed.art, www.artseed.art .

Events include:
• ArtSeed Exhibit – 8:00 am to 3:30 pm
• Bicentennial Breakfast will be served at 8:30am
• Bicentennial Memorial Gardens and Time Capsule event will take place at 9:30am
• Kid's Tractor Pull will take place at 10:30am

All day events include:
• South Central Indiana Antique Engine and Tractor Show
• Woodcrafter's Showcase and Demonstrations
• Duncan Tunnel Depot and Historical Showcase
• Silent Auction

Event coordinated by West Floyd/East Harrison Community Association (John Beams, 502 418 9651 / johnmb@yahoo.com )

Sponsored by: Jacobi Oil Service, West Floyd/East Harrison Community Association, Georgetown Optimist Club, First Harrison Bank, The UPS Store of Floyds Knobs, Premier Homes, Jeff Smith Marathon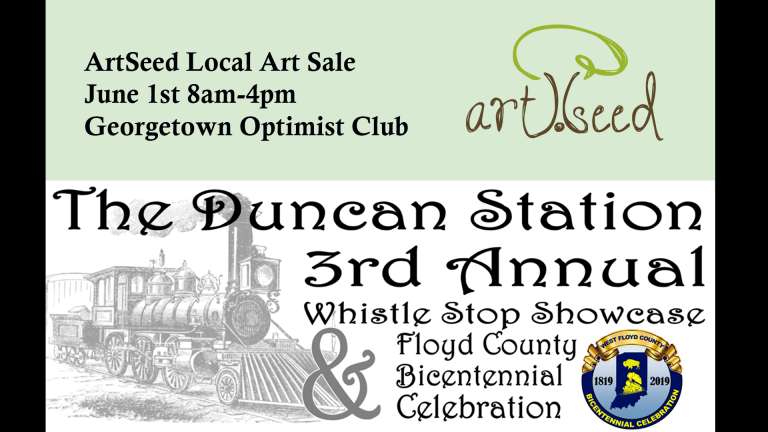 Artists Creating Magazine Launch Party
June 7th
5:30 – 9pm
1931 E. Spring St, New Albany IN
Join us at Art Seed for a wonderful evening celebration. Events include the launch party for Artists Creating Magazine, 2nd Annual Member's Exhibition, and a book-signing with S Timothy Glasscock, author of A Trump Diary, and live music by Wait'in for Dave, Jacob McDaniel, Sun Kings, and Third Street Garage Band!
ArtSeed is delighted to host the launch party for Artists Creating Magazine! This new free bi-monthly publication is dedicated to connecting and promoting local artists.
Created by artist Keith Hampton to serve the Southern Indiana art community, Artists Creating aims to foster a sense of community among local artists. While large metro areas like Louisville and Indianapolis often get attention for their art scenes, Artists Creating is a spotlight on the often-ignored Southern Indiana art community.
Dedicated to giving local artists free exposure, Artists Creating goes out to an ever-increasing subscriber base of artists, interested patrons, and other participants in the arts community. It is a 100% ad free digital magazine, featuring artists, musicians, cartoonists, galleries, and other creative Southern Indiana people!
Meet the publisher/creator Keith Hampton, introduce yourself, learn more about the magazine and subscribe on site!
This is our opportunity to celebrate with our friends, artists, supporters and community. There will be food, festivities, fabulous art, literature, and music. Please feel free to bring your favorite beverage, lawn chair, family, and friends for a casual evening with the arts.
The event is free and open to the public.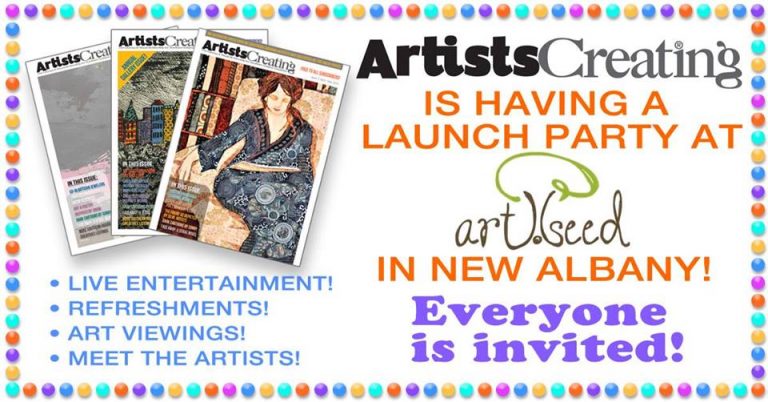 2nd Annual Members Exhibit
June 7th
5:30 – 9pm
1931 E. Spring St, New Albany IN
MUSIC BY Jacob McDaniel, Wait'in for Dave, Third St. Garage Band, The Sun Kings
As part of our dedication to supporting and promoting local artists, ArtSeed has a yearly exhibition where our member artists display their work. Featuring sculpture, paintings, prints and more from our talented local and regional artists!
Participating Artists:
Ellen Lucille Allen, Donna Ayers, Chad Balster, David Becker, Larry Beisler, Carl DeGraaf, Bruce Frank, Evelyn Fried, Keith Hampton, Kimberly Dawn Handy, Kenneth Hayden, Bob Hubbuch, David Imbrogno, Brian H. Jones, Shawna Khalily, Trish Korte, David Modica, Sarah Nasr, Lynne Oakes, Dru Pilmer, Paul Schreck, Kevin Rose Schulz, Linda Shoults, Wendi Smith, Donna Stallard, Kimara Wilhite, Kok Chow Yeoh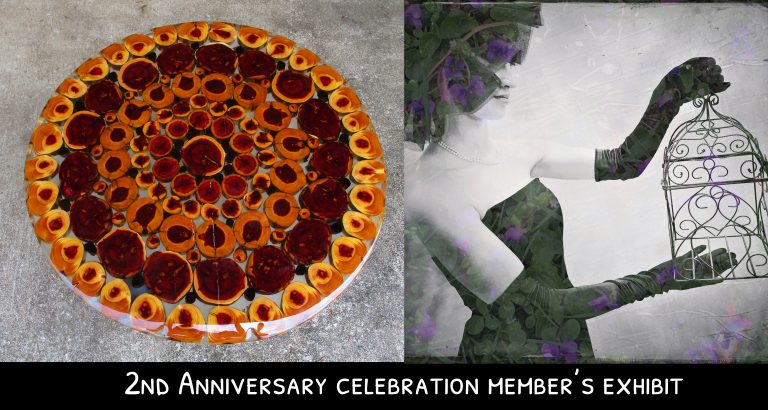 S. Timothy Glasscock "A Trump Diary" Book Signing
June 7th
5:30 – 9pm
1931 E. Spring St, New Albany IN
Timothy Glasscock is a native of Kentucky and resident of New Albany. A musician and university professor by trade, he is obsessively up-to-date on current events and politically engaged. Dr. Glasscock is intimately involved with the community, directing an inclusive choral ensemble where students, faculty, staff, and local citizens come together to perform and create a community of creativity and mutual support. He, like so many others, was shocked and disheartened by the election of a president who causes so much division. Believing you cannot criticize others without first examining yourself, he wrote this book as a self-correction and personal meditation, aimed at helping others who, like him, struggled to cope with the aftermath of the 2016 election. A perennially positive individual, Glasscock divides his time between encouraging music students, engaging in community artistic endeavors, and working on personal projects he believes will strengthen the bonds between citizens and their elected government.
This is our opportunity to celebrate with our friends, artists, supporters and community. There will be food, festivities, fabulous art, literature, and music. Please feel free to bring your favorite beverage, lawn chair, family, and friends for a casual evening with the arts.
The event is free and open to the public.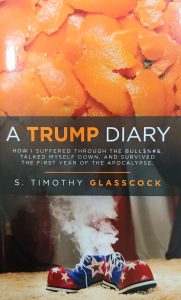 Spirit of the Horse & Fish Out of Water
April 12 – May 16, 2019
Opening reception: April 12th 5:30 – 7:30 PM
ArtSeed, 1931 East Spring Street, New Albany, Indiana
Kimara Wilhite developed a love of nature and the outdoors from a childhood spent camping with her Grandparents. Her Grandfather was an avid photographer of nature, and she inherited his passion. She is always inspired by dramatic light and capturing fleeting moments of nature.
Kimara loves to travel and finds great joy in capturing nature around the world. She is a member of the Professional Photographers of America, Equine Photographers Network, Louisville Visual Art Association, and Art Seed Gallery in New Albany, Indiana. Her work has been published in magazines and exhibited in numerous exhibitions throughout the United States.
Larry Beisler's Inspiration for his stone sculptures comes mostly from nature. Carving is his greatest love. He has no preconceived idea as to what he is going to create but lets the stone tell him what it has to reveal.
Beisler says," I believe that my love and desire to carve engages my conscious with my subconscious in a physical way that I really can't explain. When I start carving a new stone I don't usually have a subject or image in my mind. Sometimes the stone doesn't connect with me ….so I put it aside and I put it in the back of my mind. Either through my conscious imagination or by way of my dreams the image or idea will start to emerge."
Larry lives and creates near Elizabeth, Indiana. He is an award-winning artist and has exhibited widely in the Kentuckiana area. His work is included in numerous public and private collections and his large bas-relief sculpture, located in Corydon, Indiana, was part of the Millennium Project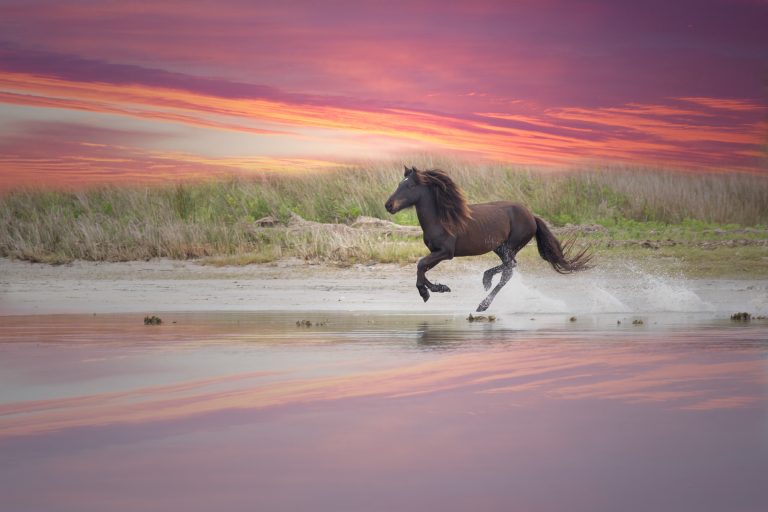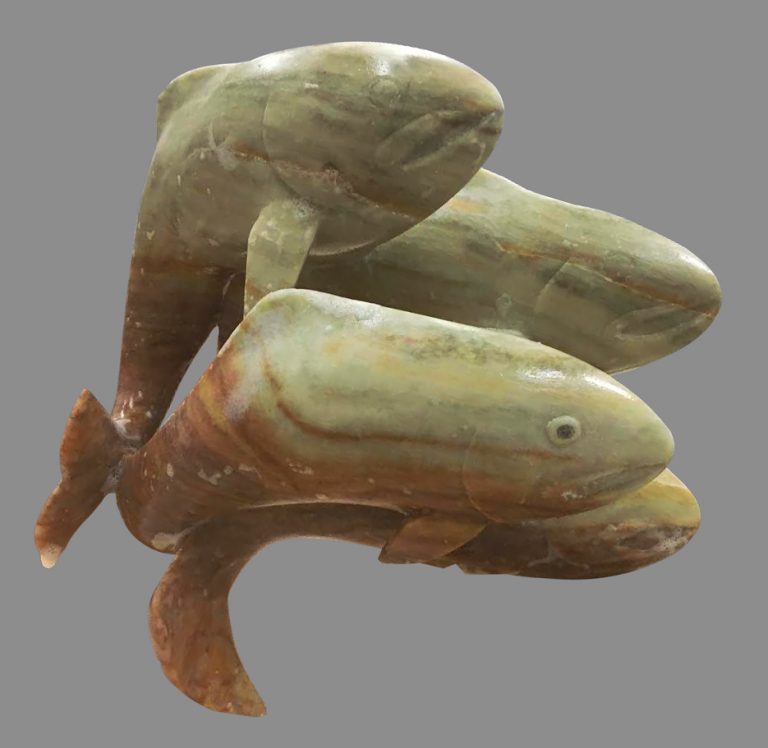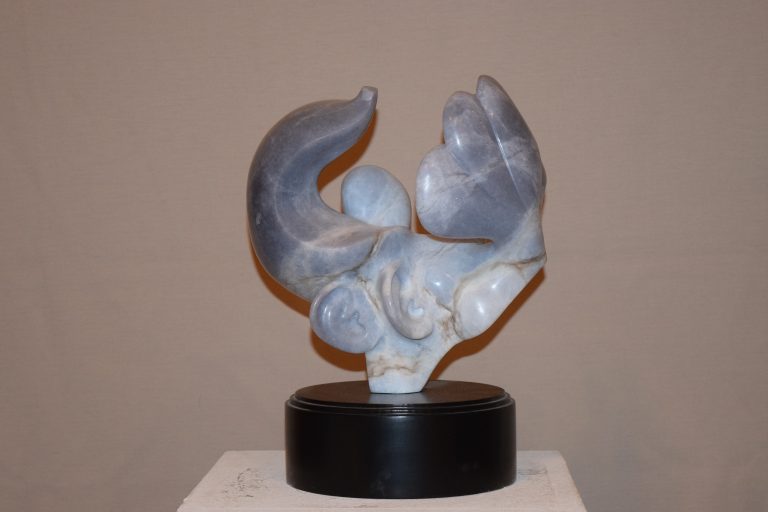 Opening reception: April 12th 5:30 – 7:30 PM
Kleinhelter Gallery, 701 East 8th Street, New Albany, Indiana
Artist Ray Kleinhelter has long been inspired by the Ohio River, even refurbishing an old cruiser to be a floating studio. Kleinhelter's paintings and drawings balance between description of the river and its shoreline, and a concern for abstract order. His gift for color and rhythmic composition make his work a vital addition to the long roll call of artists selecting the Ohio River Valley as their principal subject matter. This show is a part of AFLOAT: an Ohio River Way of Life, a year-long project that celebrates the life and work of Harlan Hubbard and the Ohio.
Kleinhelter Gallery is new to New Albany. The creation of this impressive gallery space from the decrepit shambles of a 100-plus-year-old building has been a labor of love — as well as a Herculean undertaking for Ray and his wife Gina, who is also an artist and their two adult children Grace and Zach.
Opening reception: April 12th 5:30 – 9:00 PM
Artist Talk: April 27th 12:00 PM
Closing Reception and GSA Coffeehouse event: May 31st  5:00 – 9:00 PM
Brick Street Studios, 428 East 6th Street, New Albany, Indiana
Chelsea Harris is a recent graduate of Kendall College of Art and Design in Grand Rapids, Michigan, where she earned her B.F.A. of Fine Arts.
Whatever Works is a collection of paintings and drawings produced in the
tenuous period following Harris's college graduation. Ranging from figures, plein-air landscapes, still lives, and pet portraits, these works are often connected only by the condition that they were completed during a period of life transition.
This exhibition chronicles the first two years since she completed her degree. Here, Harris offers an uninhibited view of whatever works she was able to produce, while faced with the challenge of entirely self-determined studio practice. " The Only Rule is Work"
Chelsea Harris is currently serving as the Youth and Family Program Assistant at the Speed Art Museum and studio assistant to a painter, Gaela Erwin. Harris has been selected to serve as the May 2019 Artist in Residence for COLLIDER, the South Central Regional Library's artist-in-residence program.
For more information about her upcoming residency see http://www.lfpl.org/collider/
For images see website: chelseaharrisart.com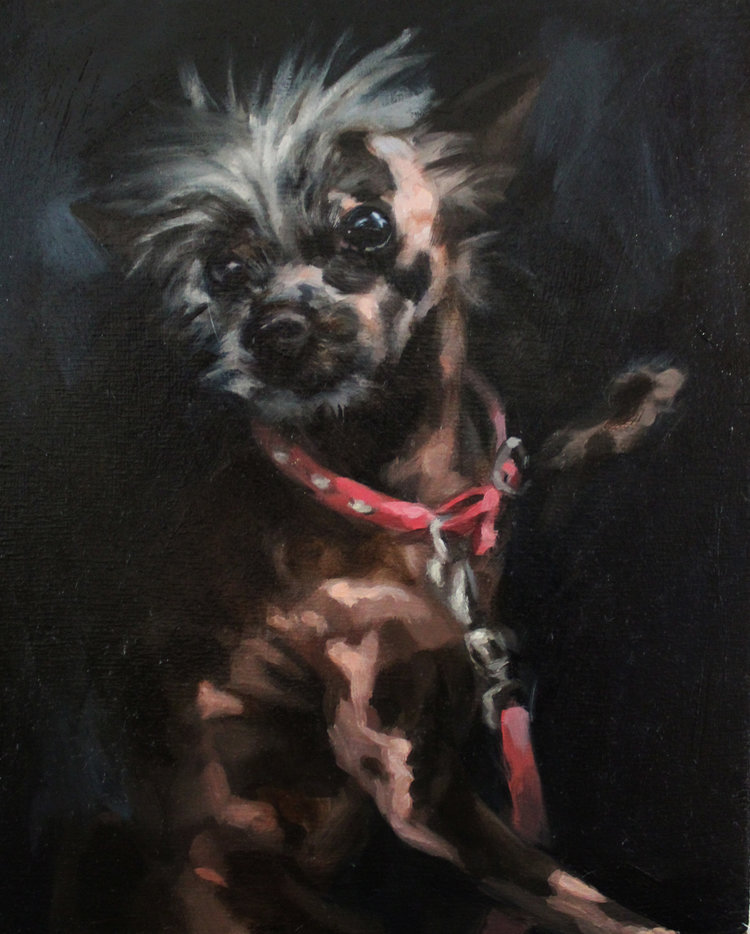 Chew on This : What Divides Us?
April 23 , 2019 6:30 – 8:30 P.M
114 E. Market St, New Albany, In 47150
ArtSeed is pleased to announce that we have been selected to host one off six Chew on This events, a statewide dinner party inviting Hoosiers to share a meal and talk about how we relate to each other across boundaries. Chew on This is a program designed by Indiana Humanities to use the power of food and drink as a convener of people and catalyst for conversation to inspire thoughtful discussion on engaging topics. The topic for this program is What Divides Us?
Downtown New Albany's historic business district is experiencing a renaissance. It is an ideal time for thoughtful dialog among residents, businesses, and the community. This is a non-partisan event, political advocacy is non- allowable.
Pints & Union, our host for the evening seeks to put conversation and education back into the pub experience. Their mission, decor, and daily operation is aimed at creating the traditional public house that is a neighborhood gathering spot and nerve center of the community
Facilitator, Roger Baylor, leveraged a philosophy degree from IUS into an offbeat and successful service industry career. He learned that a bartender is the ultimate orchestra conductor, traffic cop, and facilitator in the community. Sometimes controversial, Roger has been instrumental in starting the conversation surrounding community issues. Roger is a writer for Food and Dining Magazine, LEO, New Albany Tribune, and NA Confidential.
For more information contact Julie Schweitzer at julie@artseed.art or call 502-649-3320